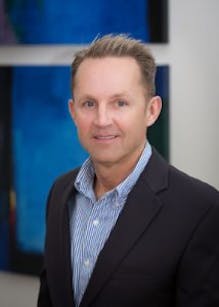 Donald Keal
I was born and raised in Calgary into a construction family. My father had a construction company so some of my earliest memories are of spending the weekends and evenings at the job site working with my dad. Being around all different types of construction has definitely been an asset for my career in real estate. After working with my father in the family business I spent 16 years working in the oil and gas industry so I understand the highs and lows that Calgarians go through with the ever changing price of a barrel of oil.
Success. I was fortunate enough to enter my career prior to the boom of 2005 and had a quick rise in the Calgary real estate industry. I am a consistent top office producer as well as a 5 time MLS Million dollar club member. I feel that when you consistently sell a high volume of properties each year your knowledge and expertise increases with every transaction.
I am proud of the fact that most of my business is repeat clients and referrals and consider referrals from past clients the highest compliments one can receive. Nothing makes me happier than to see my client's total satisfaction with their new home or knowing my sellers received the highest possible price for their property. After 15 years in the industry I know how to negotiate the best possible price in any Real Estate market for my clients.
---
LaVonne Keal
LaVonne's broad experience in leadership, marketing/sales, design, and investments provides unique opportunities to open doors for clients, both literally and figuratively.
Through my years of business in varied industries, I have discovered that I most enjoy working with young professionals. I have grown to understand the challenges of Generation X and Generation Y, both professionally, when growing their businesses/skills, and personally, when growing their families.  It is my focused mission to treat customers with heartfelt service and leave them with a lasting positive impression. My husband Don has a client base built purely on personal referrals from satisfied homebuyers and sellers.  I have been excited to help these clients through the process of getting their house and family ready for the transition to their new home.
I have had the privilege of studying with many mentors and gained certification in many areas including communication, facilitation, negotiation and customer service through various avenues such as Dale Carnegie, Mary Osborne, Chuck Bean, Paul Sletten, DiSC Personality Profiling and various Business Management courses from schools across Canada. I have also been fortunate to study at Sheffield School of Design which enables me to stage your home so it shows its absolute best.
Connect with us if you or someone you know who listens and who wants to open the right doors for you!ou!
---
What Makes Us Unique
Our combined knowledge in negotiation, sales, marketability and closing is unique. This knowledge helps us solve our clients most important problems by providing creative solutions that will contribute to positive results.
How We Do Business
We listen first, then offer sound advice based on honesty and integrity always ensuring your interests are our priority.